Strengths:

1. Full box frame.
2. Extremely heavy car.
3. Can hit with front or back.
4. Probably toughest car made.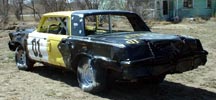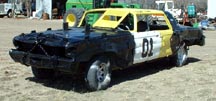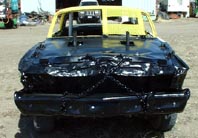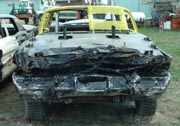 Weaknesses:

1. Ball joints aren't as strong as the rest of the car.
2. People will gang up on you.
3. Not allowed at some derbies.
4. Bumpers are not as strong as mid-70 bumpers.